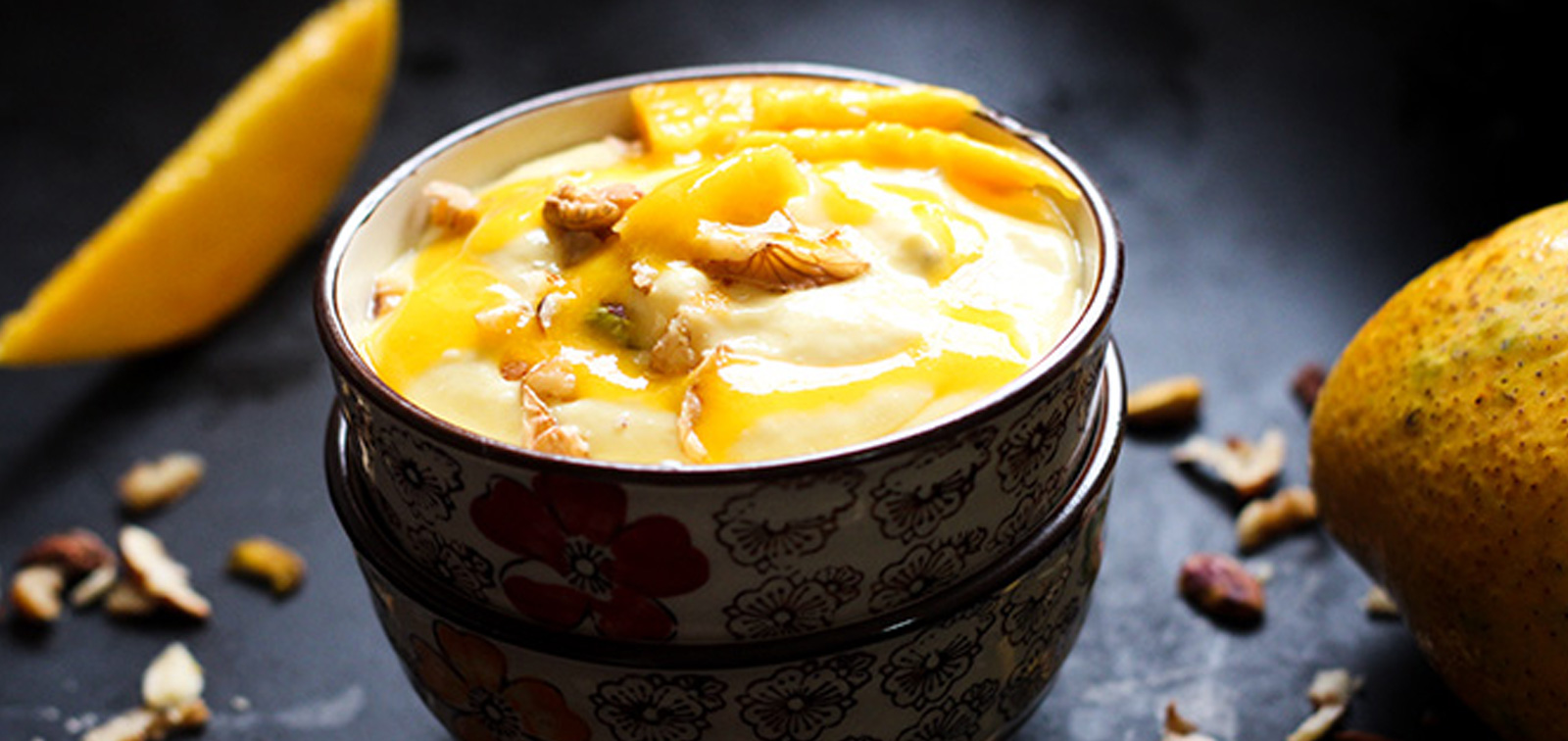 Missing mangoes already? If you love mangoes and ice creams, we present to you Amrakhand, the healthy fusion. This way, you can enjoy mangoes every season in the form of a light dessert. As a thick curd product, this ancient desert is popularly paired with poori. Eating hot pooris with cold Amrakhand is a perfectly fulfilling meal for most.
The sight of golden coloured thick curd is something to relish. The smooth- creamy texture of the amrakhand that has an aftertaste of mango is a must-try. Having a uniform quality without any hard lumps or grainy texture, it quickly melts in your mouth, leaving you wanting for more. Since it is fruity in flavour, it cleanses your palate after every bite. After all this, it never feels heavy after eating.
After carefully comparing, the base of amrakhand is not that far from greek yoghurt. Here is how you can include this delicious treat in your diet.
Healthy Ice-cream
If you crave ice cream and you can't wait for your cheat day to arrive, this is the next best choice. The creaminess of the hung curd paired with mango pulp makes it a pleasant treat. As said earlier, in the case of amrakhand, healthy also means tasty. If you like curd or yoghurt in general, this is sure to elevate the flavour further. Don't disturb your diet chart if you suddenly feel hungry and there is still time for your next meal. Just grab a cup of amrakhand and indulge.
Dessert
Including amrakhand as a dessert after-meal helps proper digestion of food. It also plays a significant part in stopping you from binge eating as it is very fulfilling. Since it is a light dessert, you will not feel lethargic after a meal; it favours you to be active.
This is a peppy flavour of the ancient recipe Shrikhand. Do try Heritage Food's Amrakhand, and tell us what you think in the comments below.