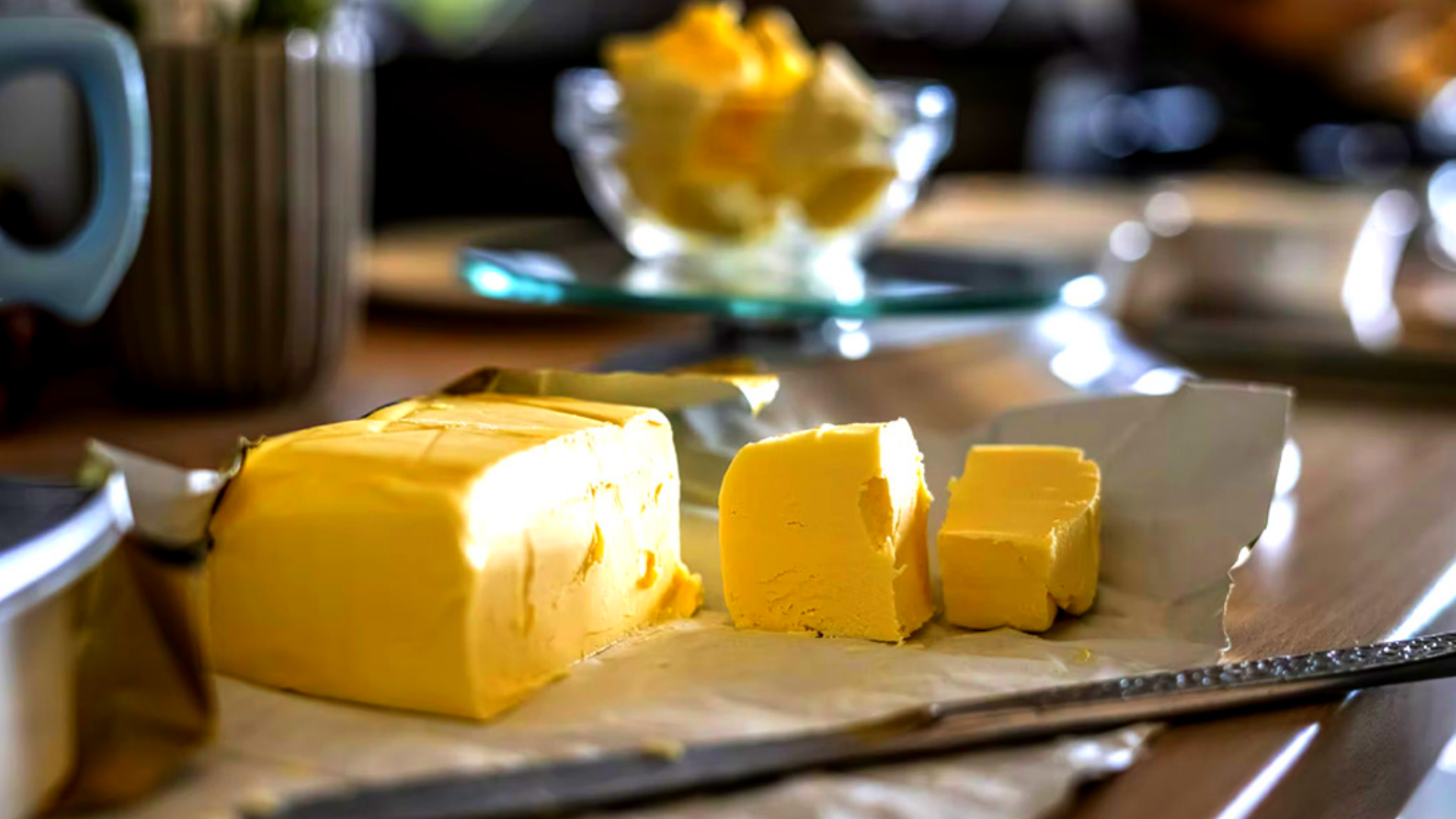 After years of experimentation, it is now scientifically concluded that butter is good for health. It contains healthy fats and is not the villain for people suffering from diseases caused by excess unhealthy fats in the body.
The darker the natural yellow shade of butter, the greater is the amount of beta-carotene. Beta-carotene is significantly higher in cow milk fat. Hence the butter made from cow milk is more yellowish.
Beta carotene is a compound that is a fat-soluble nutrient. That means they are best absorbed and used by the body when consumed in a healthy fat like butter. This compound performs various functions in our body. Our body can convert this compound to vitamin A, a crucial factor for body organs health. When we said good quality butter, this is what we meant.
Did you know that the beta carotene is directly linked to the type of feed the cattle graze on? The butter made from cow milk of cattle that graze on hay and grass tends to have a higher concentration of carotene compounds. A better quality butter or yellowish butter is a natural way to balance your nutrients.
Health Benefits Of beta carotene in butter
Boost Of Antioxidants
Antioxidants help in cell growth and repair. It rejuvenates and improves our skin health. They build our immunity and protect us from damages caused by microorganisms like bacteria, fungus or viruses. Not only this, antioxidants are great at keeping several illnesses away.
Excellent Eye Health
Our body is capable of converting this beta carotene compound into vitamin A. This vitamin helps in various functions of the body, especially, eyes. It prevents night blindness and also slows down age-related eye problems. Apart from these, vitamin A aids in building immunity in the body. It helps the production of white blood cells that fight against external microbes and pathogens.
Aids Cognitive Function
Recently many researches showed that the beta carotene consumed through milk products such as butter improves cognitive functions.
Anything consumed in excess quantities invites unhealthy issues. But a balanced diet filled with buttery goodness is rather beneficial. Speak to your nutritionist today and find a way to include the delicacies made of butter in your diet. Let's do an activity. On your next grocery shopping, pick up different varieties of butter blocks. Compare them and share them with us on our social media handles. Tell us which ones you found the beta carotene goodness. We take pride in our quality!
Some perks of picking Heritage butter are that it is made from 100% cow milk. It is dark yellow in colour due to the high concentration of beta carotenes. This butter is a premium quality butter that is an abundant source of various pro-vitamins, vitamins and healthy fats.
Get dairy and dairy products delivered to your doorstep with the help of Heritage TUCH. Download today!