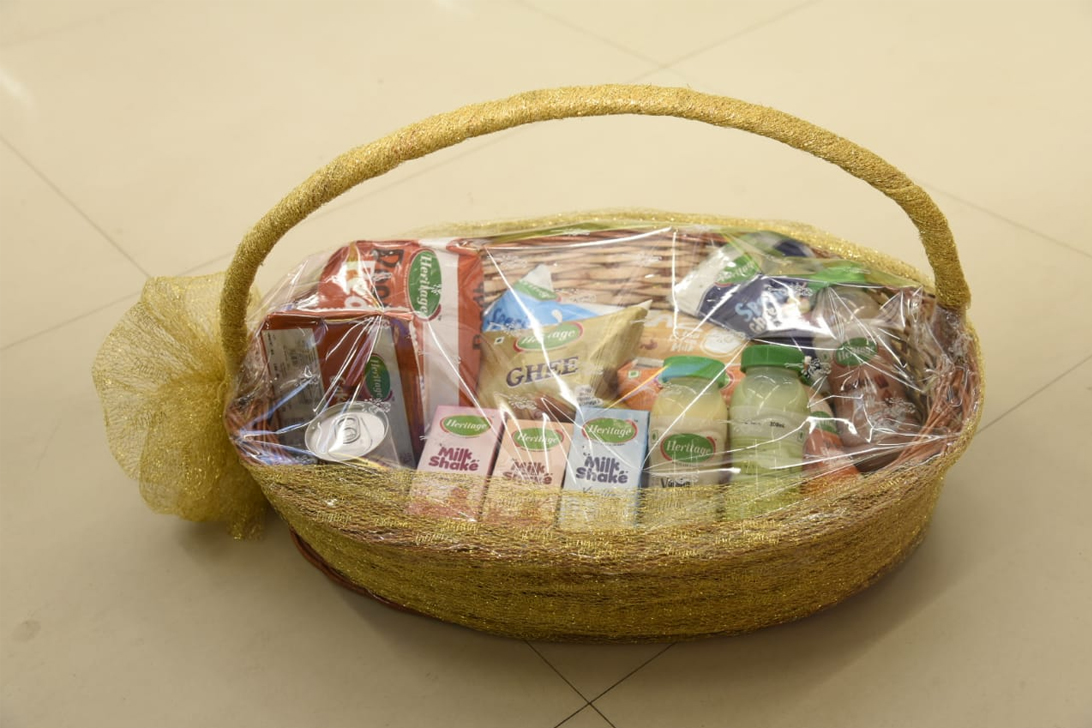 A gift is the best way to show our loved ones that we care. Whenever there is an occasion of gift giving, rejuvenate the idea of gifting health. We are what we eat. Why not make a personalised gift basket with Heritage products for your loved ones and present them? Whatever be your liking, texture, taste, flavour, health, convenience, anything you ask for, we have it all!
The Product That Started It All: Milk
Thanks to scientific advancement, we now have different variations of milk, all of them fortified with vitamin A & D, that suit various needs. For example, full-cream milk is the best for kids and growing children up until adolescents. Skim milk is for the people watching their weight or consuming fewer calories. Pick your choice as all of the variants aid to better your bone health. Show that you support their food choice by adding a milk pack enriched with vitamins A and D to your gift basket.
Flavoured Milk And Milkshakes
Yes, we are speaking of flavoured milk and milkshakes as an individual category. As our flavour palate grows, milk gets a tad bit boring to consume by itself. When flavoured with your favourite fruit, chocolate, or indigenous ingredients, they add bountiful benefits as well as a yummy taste.
Curds
Curd is an excellent food for gut health and a source of calcium & easily digestible proteins. Prolong and protect your digestive health with different kinds of curds. We have Premium Curd, Probiotic Curd and Total curd. If your dears ones prefer beverages, lassi and buttermilk are also available for easy consumption.
Ghee and Butter
A block of healthy fats that is aromatically pleasing too. Be it baked goods, savoury or sweet dishes, these ingredients pack a flavour and texture punch. Sometimes, our plate is incomplete without butter or ghee appearing in at least one of the dishes. Add these products to the gift basket and go the extra mile by showing off your cooking skills.
Paneer and Cheese
The gooey goodness of proteins and calcium is a portion of comfort food for many. Be it a pizza topping, quick stir fry or salad, paneer and cheese taste great while contributing 30 per cent to your balanced meal.
Ice creams
A bad day or a good day, binging on icecreams always makes us happy as it melts in our mouth. These delicate treats improve mental health and are soothing desserts.
Sweets
The choices here are Amrakhand, Shrikhand, Doodh Peda and Milk Cake. Traditional sweets packed with love and care. Now, gorge on them without even an occasion.
Browse through our site and know the various flavours along with other products. Assemble a nutritious basket for your loved ones. Tag us on the pictures of your basket on Instagram, Twitter and Facebook. Don't bother searching these products at stores when you can download Heritage TUCH. Get dairy and dairy products to your doorstep.
Happy Shopping!