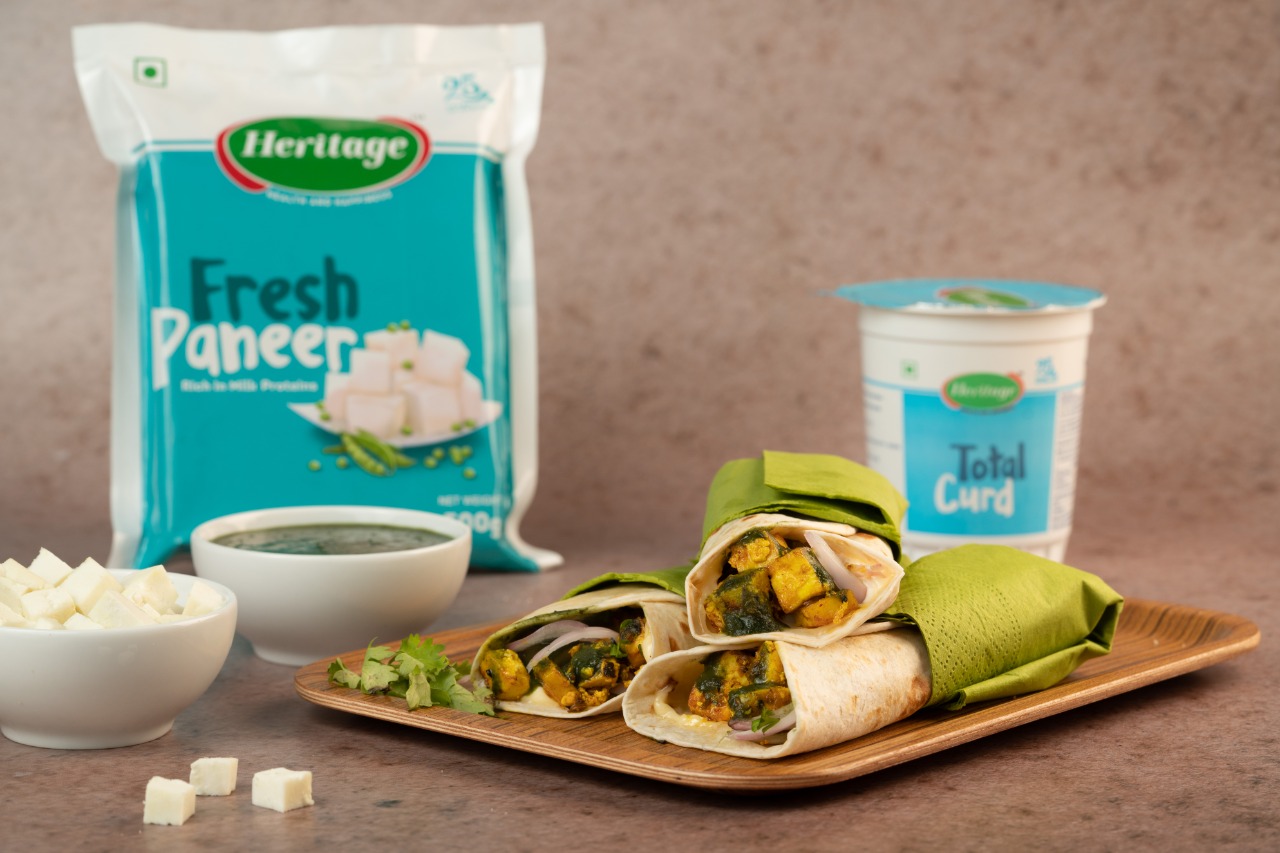 Paneer Is A Nutrient-Rich Food. Here Is Why?
Paneer has a permanent spot in Indian cuisine. It makes way into so many dishes and instantly transforms the taste. Snack? The most popular one that comes to everyone's mind is Paneer Tikka. Curry? Let us feast on Paneer Butter Masala. Dessert? We all love Rasgulla. 
So what makes paneer awesome? It's not just the taste. Paneer is packed with numerous health benefits. 
Here Are The Health Benefits Of Paneer…
This fact will make a lot of people. Paneer is rich in protein and low in calories. If made with the right kind of milk like Heritage Fresh Paneer, 100g of paneer can amount to 40% of the daily protein requirement. Feeling hungry? The protein present in paneer will keep you full for a long time, so there are fewer chances of you overeating.  
Protein-rich paneer contains all the 9 essential amino acids that cannot be made in our body naturally. These 9 amino acids are histidine, isoleucine, leucine, lysine, methionine, phenylalanine, threonine, tryptophan, and valine. They are vital for protein synthesis, tissue repair, and nutrient absorption. 
Don't be alarmed, fats are not all bad. Paneer contains healthy MUFAs & PUFAs. MUFA consists of Oleic Acid, and PUFA consists of Omega – 3 and Conjugated Linoleic acid. What does that do? MUFA in paneer helps lower bad cholesterol and manage high blood pressure while PUFA helps lower cardiovascular risks. It also helps to burn fat quickly to help you achieve your weight goal. 
Add paneer to your daily diet, and you will reach 69% of your daily calcium needs. Not just good bone strength, calcium will also help improve heart, muscle and nerve function. 
Now that you know why paneer is a superfood, download the Heritage TUCH app and get Heritage's Fresh Paneer delivered to your doorstep. If not, go to your nearest supermarket and get your hands on Heritage dairy products.