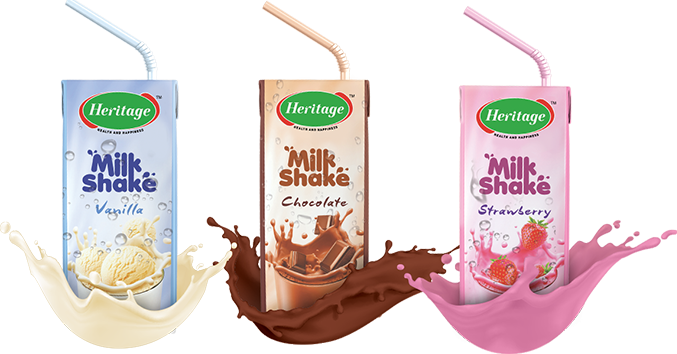 Shake, Gulp, Refresh! Milkshakes Are Healthier Than You Think
Do you have a sweet tooth? That's not really a bad thing if you know the right way to enjoy it. If you are used to finishing bottles of cola or soft drinks to quench your thirst, swap them with delicious and nutritious milkshakes. Yes, nutritious! 
Milkshakes are made of milk which instantly makes them healthy. Oftentimes, people associate milkshakes with junk food, but that is not the case. After drinking milkshakes, do you notice how full you feel even without eating anything? Because the nutrients in the milkshakes are fueling your body with all things good like carbohydrates, protein, vitamins, and minerals. 
Protein In Milkshakes 
Drinking milk makes our bones strong, we know this already. But how? Milk contains protein molecules called whey. Whey is much needed for our body to keep the protein going to the bones and muscles.
Fat In Milkshakes
No, not all fats are bad. The fat present in milk helps regulate body temperature, especially during winters and cold days. 
Carbohydrates in Milkshakes 
Another ingredient that constitutes a milkshake is sugar. In moderation, sugar is good. Sugar provides instant energy to the brain to function properly. If you are going for a fruity milkshake-like Heritage Strawberry Milkshake, it is a good source of fibre too. Most fruits contain vitamin C which boosts immunity.
So now you know, drinking a milkshake will give you the best of both worlds, taste and nutrition. Indulge in some milky goodness in flavours like chocolate, vanilla, and strawberry by downloading the Heritage TUCH app to get Heritage milkshakes delivered to your doorstep or go to your nearest supermarket to grab some packs.