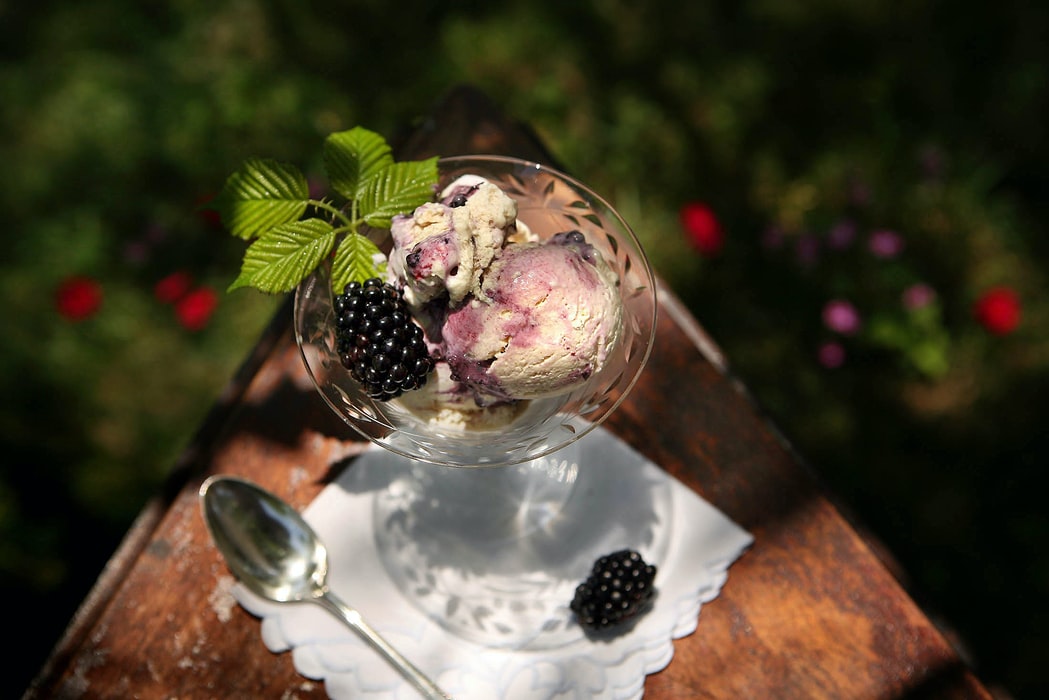 Ice creams can be healthy too!
Ice-creams are the quintessential summertime treat. When we think of the summer, we think of a bar or scoop of cold, delicious ice-cream on a hot day. But we never associate ice-cream with health—we think of ice-cream as a junk food, full of fat and sugar, without much nutritive value. But what if we told you that that's not true? Ice-cream can be delicious and good for our health too! 
Ice-cream is often made very simply, with simple ingredients and processes. The most common form of ice-cream is made with milk, milk fat, sugar, and flavouring agents. These ingredients are churned together and then frozen to particular temperatures to make the yummy frozen summertime treat that we all know and love to indulge on. 
When eaten in moderation, ice-cream can have surprising health benefits. Since it's made of milk—and often whole milk containing fat—ice-cream contains many of the same nutrients and minerals that are present in milk.
Source of vitamins:

Ice-cream bars often contain many vitamins essential to our body, including vitamin A, B-6, B-12, C, D, and E. Along with this, it is also said that ice-cream contains vitamin K, which helps prevention of blood clots. Also present in ice-cream are niacin, thiamine, and riboflavin, which provide our body with energy and nutrition.

Source of protein:

Apart from being a source of vitamins, ice-creams also contain essential proteins as well! Ice-cream bars and bricks made of pure milk include the proteins present in milk—whey and casein, which are considered 'high quality' proteins, and are needed by our body in muscle health, growth, and development.

Source of minerals:

Minerals such as calcium and phosphorus are present in ice-cream as well. Both are essential minerals for us, since they help maintain healthy bones and reduce chances of kidney stones.

Provides energy:

When made from pure, rich cow's milk, ice-cream can be an excellent source of energy during the hot summer season. Ice cream made from cow's milk is rich with carbohydrates, fats, and proteins, all of which are needed by our bodies to produce energy.
Here at Heritage Foods, we strive to find the perfect intersection of health and deliciousness with our ice-creams and ice-cream bars! Our range of Alpenvie ice-cream bars is an instant favourite among people of all ages—whether you're young or old, craving the classic flavours of stick kulfi, delectable tart mango, or rich sinful chocolate, there's an Alpenvie ice-cream bar for everyone. Infused with rich, creamy dairy goodness and delightful flavours that are a hit with everyone, Heritage Alpenvie ice-cream bars are the perfect blend of nutrition, taste, and frozen delight.
Now that you know the health benefits of ice-creams and Heritage ice-cream bars, pick up a Heritage Alpenvie ice-cream bar in your favourite flavour today! Find our products online on Big Basket or the Heritage TUCH app, or in your local physical stores. This summer, beat the sun's scorching heat and enjoy #ChillVibesOnly with Heritage ice-cream bars!