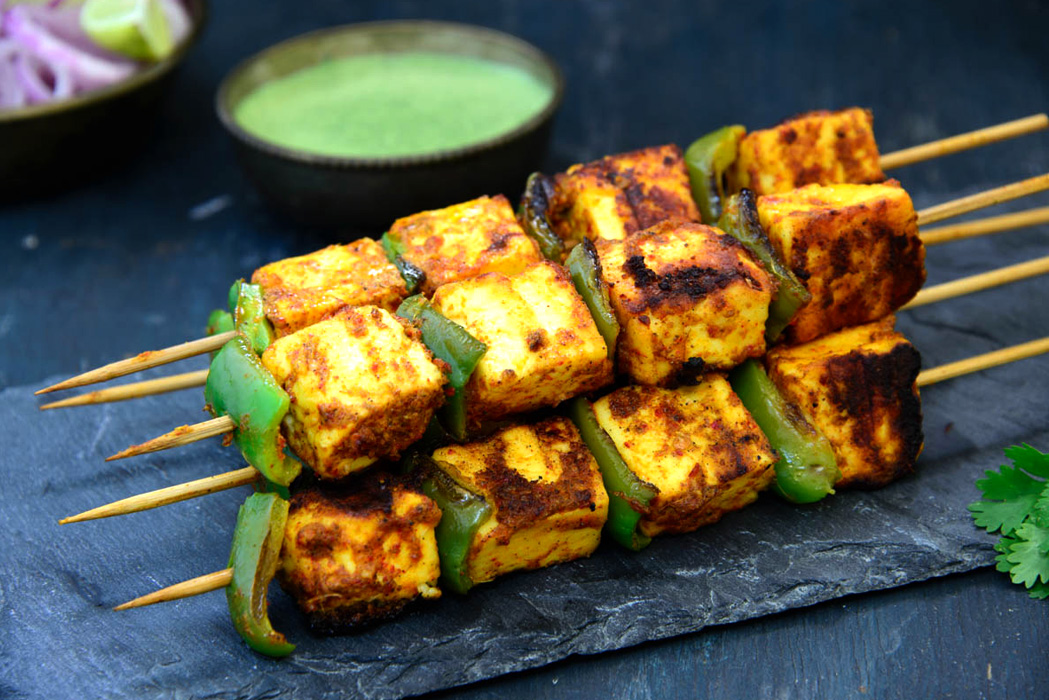 No dinner plans? Not to worry, all you need is a minute to have tastytikka paneer now with Heritage Foods pre-marinatedTikka Paneer. Marinated in curd with freshly grounded spices (trade secret), the mild flavor of paneer is elevated in every bite. Since it comes in a microwavable container, all you have to do is cook it for about a minute and enjoy the savorytikka paneer. Choose a pan/wok to quickly stir fry the paneer if you don't want to cook it in a microwave oven. It is as simple as it sounds!
What More Could You Make?
Be it paneer butter masala or palak paneer, it consumes a lot of time of your day. After all the effort, you might not even know if it will taste delicious. Paneermight become hard or chewy too. To avoid all that hassle, just get the Heritage Foods pre-marinatedtikka paneer and enjoy the delicacy with your Masterchef skills. Even if you want to make it from scratch, here are a few reasons to consider Heritage Tikka Paneer.
Pre-marinated

in such a way that the paneer is soft and is savored by all ages. The trade secret spice mix that the paneer is marinated in is not overpowering to completely destroy the flavor of the paneer. Since it is marinated with curd, the paneer doesn't become hard and chewy. While making paneer from scratch, we tend to overcook it, not with this product.

Versatile

and fits into any cuisine you want to make. Adjust the spices as you go. Some like it spicy, some like it sweet and sour. Blend it into anything you like to eat, and it will immediately adapt. Try wraps, curry, Barbeque, or just eat as is. Whip something up quickly for breakfast, lunch, snack, or dinner. Make anything from street food to one of the fine-dining dishes with it.

Newbies or experienced cooks,

you can make an excellent dish with this. To the home cook, this tikka paneer will be delicious no matter who cooks it. You could bag it as one of the staples in your kitchen for all those days you need quick and easy food to be made.

Delicate flavors

are developed with a lot of care, love, and diligence, making thetikka paneer completely safe to consume. This almost ready-to-serve dish is made and packed by following all the food safety guidelines. We don't compromise on the safety of our consumers.
To simply put it, it is like your grandmother's cooking, easy to enjoy the food but impossible to replicate the taste. Try it, share it!