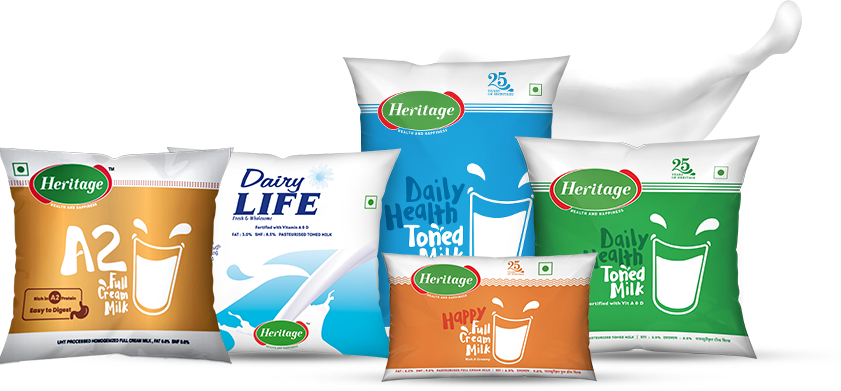 Which Milk Is Better, Toned Milk Or Full Cream Milk?
In India, milk is an essential part of the diet. We have milk in a cup of tea, coffee, plain milk, desserts, and everyday food, too. Yet, when we buy milk from the market, there's always a question about which milk is the best – Is it toned milk or full-cream milk? Here's the answer to the question.
What's The Difference Between Full Cream Milk & Toned Milk?
Toned milk has a less fat content. It is prepared by adding skimmed milk and water to pure Buffalo milk which reduces the milk fat. This is ideal for people who are trying to lose weight. 
Full cream milk is milk in its raw and pure stage with no alterations and additions. This contains the natural amount of nutrients, including milk fat. 
Both these types of milk are healthy. It all depends on what your body concern is. If it's weight loss, then toned milk is appropriate. However, if you want to consume milk for all its goodness and nutrients, then choose the full cream variant. 
Now that you know which milk is better for you, install the Heritage TUCH app to order milk to your doorstep or go to your nearest supermarket to buy Heritage Toned Milk and Heritage Full Cream Milk.